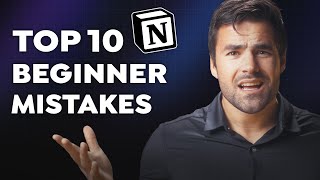 10 Things You're Doing WRONG in Notion

Here are 10 common mistakes that beginners make in their Notion workspace. Some of these are things you just shouldn't do in Notion, while a few are simply inefficient practices that you can improve using some lesser-known tricks and Notion features.

😎 CREATOR'S COMPANION (My mega-template for c...
Thomas Frank Explains
【予測】9万人まであと19日(2022年10月20日)
チャンネル登録
RSS
Notion tutorials and other deep dives into productivity tools with Thomas Frank.