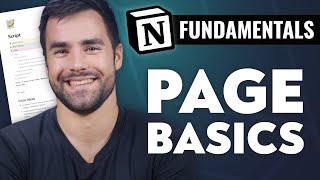 Notion Fundamentals: How to Create and Edit Pages

Pages are one of Notion's most fundamental features. In this lesson, you'll learn how to create pages, add content, and customize them.

🏠 NOTION FUNDAMENTALS HOME PAGE:

https://thomasjfrank.com/fundamentals/

☝️ Head there to find templates, written versions of each lesson, and more.

🔧 FREE TEM...
Thomas Frank Explains
【予測】9万人まであと23日(2022年10月18日)
チャンネル登録
RSS
Notion tutorials and other deep dives into productivity tools with Thomas Frank.