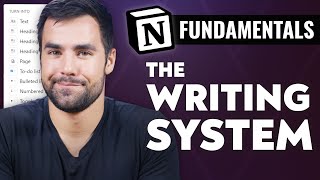 Notion Fundamentals - Master Notion's Text Editing Tools

Notion has a powerful Markdown editor for formatting your text - along with a few other tricks and keyboard shortcuts. In this lesson, you'll discover all of the ways to format and edit text in Notion.

🏠 NOTION FUNDAMENTALS HOME PAGE:

https://thomasjfrank.com/fundamentals/

☝️ Head there to find...
Thomas Frank Explains
【予測】9万人まであと23日(2022年10月18日)
チャンネル登録
RSS
Notion tutorials and other deep dives into productivity tools with Thomas Frank.