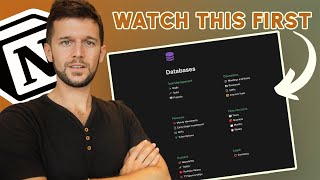 10 Tips to Build Business Systems in Notion

10 tips for using Notion for businesses I wish I knew when I started.

I hope they're useful for you too.

Here's the system I use for businesses:

https://dcanosa.gumroad.com/l/remote-os

Chapters:

0:00 Intro

0:27 Planning before building

01:50 Databases are better than pages

02:57 Having a databa...
Daniel Canosa
🎉 5,800 人達成!
  📈 予測:6000人まであと16日(2023年4月9日) 
※本サイトに掲載されているチャンネル情報や動画情報はYouTube公式のAPIを使って取得・表示しています。