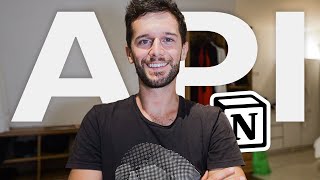 8 Productive Workflows Using Notion's API (NO Coding)

The Notion API has finally come to revolutionise the way we use the app.

In this video I share the first 8 automations that are going to help me save a ton of time every week.

🅽 Notion Resources:

→ Here to all my Notion templates:

https://go.danicanosa.com/templates

→ Notion consulting for busi...
Daniel Canosa
【予測】5000人まであと3日(2022年9月28日)
チャンネル登録
RSS
Welcome to my channel.

You can expect content about:
- Productivity
- Lifestyle
- Notion

Feel free to DM me on Twitter at @dcanosa