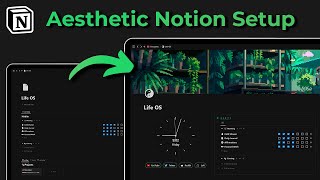 How to make your Notion dashboard more aesthetic (like way more)

Notion aesthetics is essential for anyone who wants to make their Notion dashboard more enjoyable and easy to use, and it's fun! It's how you add that personal element to your workspace. This video will show all the aesthetic tips and tricks I use when creating a new dashboard.

📌 Missing tip: Wh...
Chris's Notion
🎉 5,600 人達成!
  📈 予測:6000人まであと9日(2023年4月2日) 
※本サイトに掲載されているチャンネル情報や動画情報はYouTube公式のAPIを使って取得・表示しています。