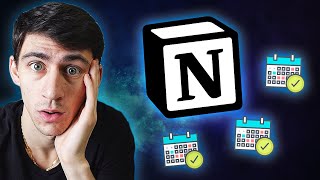 - Notion Amazing Calendar Update(00:00:00 - 00:00:59)
Notion's HUGE Calendar Upgrade!

In this video, we'll show you how to quickly view your weekly tasks and events in a calendar format using Notion's latest feature update.

You'll learn how to use this new view and customize it to suit your needs in just a few simple steps. Whether you're a student, a professional, or just someon...
Demetri Panici - Productivity Coach
🎉 11,000 人達成!
  📈 予測:2万人まであと588日(2025年1月17日) 
※本サイトに掲載されているチャンネル情報や動画情報はYouTube公式のAPIを使って取得・表示しています。