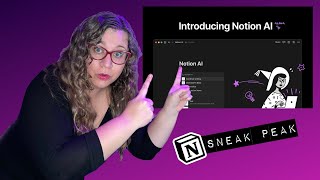 Notion AI is Magic ✨

Join the waitlist today! 👉🏼

https://www.notion.so/product/ai

Notion just released Notion AI (in private Alpha), a set of AI tools that live inside the Notion app. Today I'll explore these artificial intelligence tools and discover how to leverage the power of AI in any Notion page – from writing...
Tasia Marie | A Creative Notion