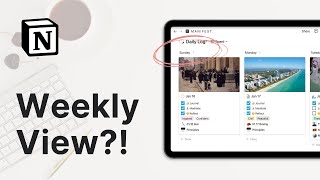 Weekly View in Notion?! It's easier than you think.

I've wanted this forever! In this video, we walk through how to add a few formulas to create a board view showing this week. Let me know if you're using it in the comments!

--

Manifest OS

ps. I'm relaunching Manifest OS very soon, sign up to be the first to know!

https://manifest-os.com/ #noti

...