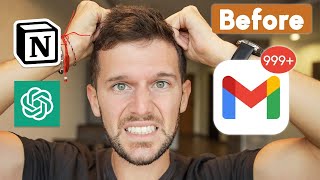 How I Never Forget Email Tasks using AI

We receive a lot of emails and some of them are important.

What if we could outsource the part of creating tasks from those emails so we never forget a single important one?

Sign up to Make here:

https://go.danicanosa.com/make

Chapters:

0:00 Intro

01:17 Tasks database

03:15 Make account

10:00 ...
Daniel Canosa
🎉 5,600 人達成!
  📈 予測:6000人まであと280日(2023年11月3日) 
※本サイトに掲載されているチャンネル情報や動画情報はYouTube公式のAPIを使って取得・表示しています。