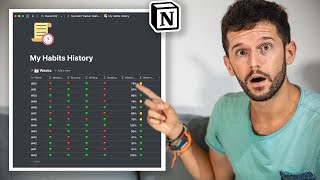 I Built The Best Habit Tracker in Notion

I have seen and tried lots of habit trackers for Notion but I found that none of them had the exact features I wanted.

They were or too simplistic or too complicated.

And I really believe in the power of tracking for making our habits stick, so I buried myself for this entire past week and fina...
Daniel Canosa
🎉 6,300 人達成!
  📈 予測:7000人まであと145日(2023年11月1日) 
※本サイトに掲載されているチャンネル情報や動画情報はYouTube公式のAPIを使って取得・表示しています。