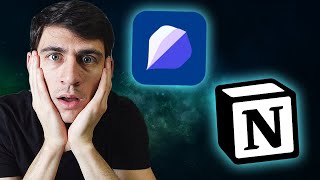 I Fixed Quick Capture In Notion (Hints.so)

Hey everyone! In this video I'm going to show you how I fixed my issues with Quick Capture in Notion. I had trouble trying to make it fast and easy to capture tasks and it just wasn't cool enough to make it happen. So I decided to use Hints and here's how it works!

I hope this video was helpful...
📱 Demetri Panici - Productivity / Notion Coach
🎉 8,800 人達成!
  📈 予測:9000人まであと6日(2023年2月2日) 
※本サイトに掲載されているチャンネル情報や動画情報はYouTube公式のAPIを使って取得・表示しています。