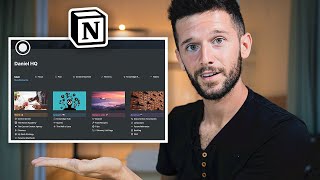 My Start Here Page in Notion and Tips To Create Yours

Creating a Start Here page in Notion is one of the first things every Notion user should do to avoid creating a mess of a system.

This page helps you get organized and know where everything's located.

Hello peace of mind!

🅽 Notion Resources:

→ Here to all my Notion templates:

https://go.danica...
Daniel Canosa
【予測】5000人まであと3日(2022年9月28日)
チャンネル登録
RSS
Welcome to my channel.

You can expect content about:
- Productivity
- Lifestyle
- Notion

Feel free to DM me on Twitter at @dcanosa