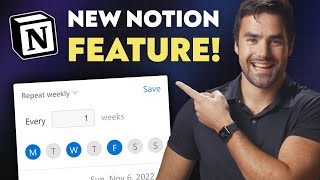 Notion's New RECURRING Templates (and 5 more features you missed!)

Notion just released a major new feature: recurring templates. In this video, I'll show you how to use this new feature, along with 5 additional recent features you might have missed.

🧠 ULTIMATE BRAIN (Full Second-Brain Template - use FALL50 at checkout):

https://thomasjfrank.com/brain/

📚 NOTIO...