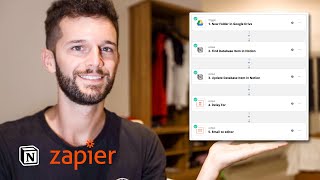 Using Notion's API to Automate My Business (Explained)

These are 5 workflows that are going to help me save a ton of time every week. Hope you got some ideas out of them!

🅽 Notion Resources:

→ Here to all my Notion templates:

https://go.danicanosa.com/templates

→ Notion consulting for businesses:

https://www.systemify.co

→ Want to save 5h/week with ...
Daniel Canosa
【予測】6000人まであと136日(2023年2月14日)
チャンネル登録
RSS
Welcome to my channel.

You can expect content about:
- Productivity
- Lifestyle
- Notion

Feel free to DM me on Twitter at @dcanosa