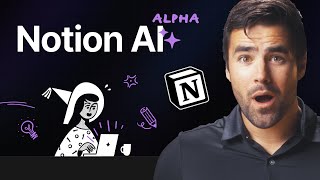 NOTION AI IS HERE – 10 Mind-Blowing Examples!

Notion just released a suite of AI tools that live directly inside the Notion app. Today I'll show you 10 amazing examples of what these artificial intelligence tools can do – from generating blog posts and comparison tables to even writing code!

Learn more about Notion AI and join the waitlist:...
Thomas Frank Explains
🎉 140,000 人達成!
  📈 予測:20万人まであと207日(2023年10月17日) 
※本サイトに掲載されているチャンネル情報や動画情報はYouTube公式のAPIを使って取得・表示しています。